Investment and construction of organic fertilizer production technology
The main raw materials of organic fertilizer production process are pig manure, cow manure, chicken manure, etc.; the ingredients include: rice straw, straw, charcoal, rice straw, rice husk, etc.
The production process of organic fertilizer mainly includes: inoculation and fermentation of organic materials (before fermentation), main fermentation, crushing, compounding and mixing, drying, granulation, cooling, screening, metering and packaging.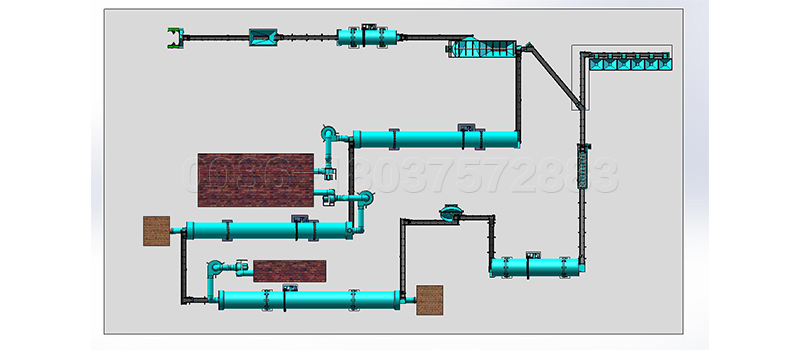 Before the organic fertilizer production process is put into operation, the scale and location of the project should be determined. Organic fertilizer production line can be planned according to different raw materials, storage capacity, available amount and market demand. The related technology is divided into organic fertilizer, powder fertilizer and granular fertilizer.
In a word, the equipment configuration of powdery organic fertilizer is simple and the investment cost is low. The complete set of equipment from raw material fermentation to finished product packaging and storage is about 20000 US dollars.
Granular organic fertilizer has high equipment configuration and high investment cost. The investment of small granular fertilizer production line from raw material fermentation to granulation, drying and packaging is about 40000 US dollars.
The higher the production capacity, the higher the investment of organic fertilizer production plant, the lower the production capacity and the smaller the investment. If conditions permit, we can directly produce high-efficiency organic-inorganic compound fertilizer on the basis of organic fertilizer. Market benefit is multiple of organic fertilizer.