Coated fertilizer is a kind of NPK compound fertilizer widely used in agricultural production. It is popular with farmers for its low cost and high fertilizer efficiency. When NPK chemical fertilizer production line produces compound fertilizer, the treatment of coating machine is increased, which greatly improves the influence of fertilizer on crops.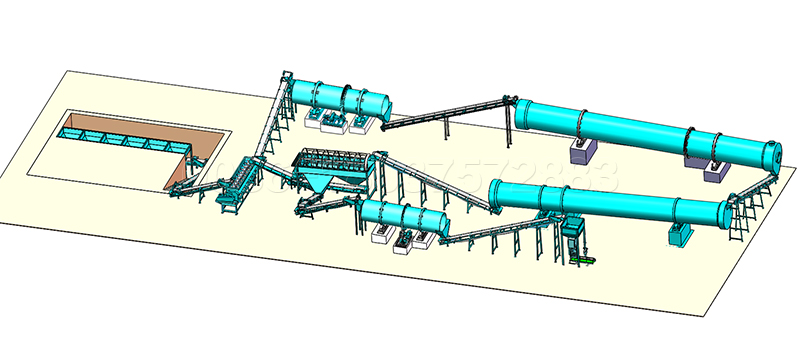 The controlled release time of coating controlled release fertilizer is long, and the fertilization effect can be as long as 2 months to 1 year. NPK coated fertilizer can promote root growth, make crops mature early, solve the problem of crop fertilizer shortage caused by severe drought, and create favorable conditions for high yield of various crops.
NPK coated fertilizers can be used in the production of many crops. The output of rice, wheat, peanuts, corn, cotton, tobacco, vegetables, fruit trees, flowers, lawns and other crops increased significantly.
How to process NPK fertilizer production line
In the process of coating fertilizer, NPK fertilizer production line uses various nutrients, such as blood acid as coating layer, and the fertilizer is coated by coating machine. The coating can greatly reduce the loss of fertilizer and soil fixation, and greatly improve the utilization rate of fertilizer. The proportion of NPK and its trace elements in coated fertilizer processed by NPK fertilizer production line is determined according to crop demand and different soil conditions.
When we use NPK fertilizer production line to process coated fertilizer, we can produce special or general coated compound fertilizer for crops. This special NPK compound fertilizer has high fertilizer efficiency.
The application amount should be reduced according to the specific situation of crops and soil. The time interval of fertilization should be determined according to the length of controlled release cycle.
Therefore, when farmers use coated compound fertilizer, the production cost will be reduced.
Coating fertilizer for NPK fertilizer production line